Studio Visits
Mark your calendars for the next time the Shipyard will be open to the public — it's only three times a year — for Fall Open Studios on October 21st and 22nd, 2023. Visit >>ShipyardArtists.com if you'd like to register for FREE tickets and reminders. I will be participating and giving away something to the benefit auction.
In the studio, I am working on a dubious large composition as well as making smaller paintings with stuffed animals at home. One day I hope to put my older artwork back online but a music history project got in the way.
Contact me if you want to visit my studio at other times — I love to show my work. I'm at Hunters Point Shipyard, Building 101, Studio 1223, in the middle on the first floor. Don't be too shy to ask questions.
Any former Punk Rockers out there?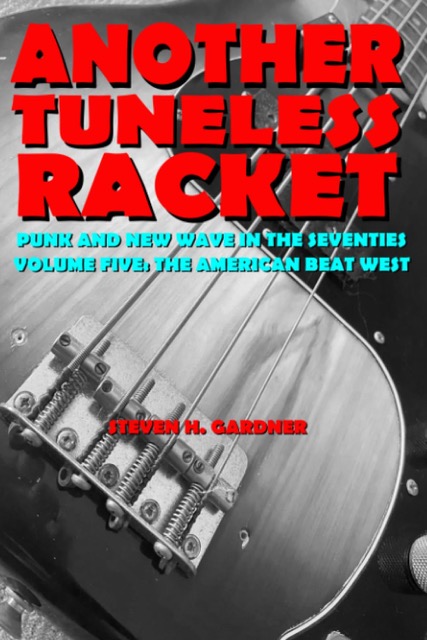 I just 'inherited' a large history site of the 1970's-1980's Colorado punk rock scene (where I went to college), and I am hosting it here until it finds a better home. I am slowly updating the site. I am no HTML expert but it's a fun brain teaser trying to figure out the code.

The site was created by fellow C.U. art student and musician, Phil Gammage, over twenty years ago. Gammage was recently consulted by author Steve Gardner, in order to write the newly-released Another Tuneless Racket - Volume Five: the American Beat West on our small but active Colorado punk rock/new wave music scene. Jello Biafra may be the most famous person to come out of Boulder, but lots of our colleagues continue in music up to this day. My fanzine and bands get a mention (woohoo !) and he also discusses scenes in San Francisco and LA, Minnesota, and elsewhere." Available at Amazon and other booksellers, ISBN: 979-8856004822, 736 pages.