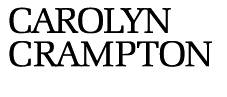 HOME :: FINE ART :: ABOUT :: EXHIBITS :: BOOKS :: CONTACT
| | | |
| --- | --- | --- |
| | Donkey with Friends, oil on canvas, 30"x40"x2" | |
Back to Work!

I love showing my art, but I am happily back to work painting, drawing cartoon illustrations of the January 6 report, and am eager to get back to working on my book project, which takes uninterrupted time. I now understand why novelists used to check into hotels.

Private appointments and tours

Please contact me if you want to come over and see my studio, Hunters Point Shipyard, Building 101, Studio 1223. I have older works on sale. I can bring paintings to see how they work in your space. Don't be too shy to ask me "dumb" questions.
Carolyn Crampton, San Francisco
email: crampton@cramptonarts.com. phone: 415 810 4546. All text and graphics ©2022 by C.R. Crampton. All rights reserved.