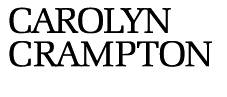 HOME :: FINE ART :: ABOUT :: EXHIBITS :: BOOKS :: CONTACT
| | | |
| --- | --- | --- |
| | Donkey with Friends, oil on canvas, 30"x40"x2" | |
News

Our next Open Studios wlll be on October 22 and 23rd from 11am to 6pm. Free event, free parking. Kids and dogs welcome...can't start them early enough. We do have a new parking lot in front of Building 101 but wear walking shoes. Refreshments available. Visit shipyardartists.com for more info.

Many of my Variant World series and a few others will be included in a large group show at the Euphrat Museum of De Anza College in Cupertino in November. These paintings are in hiding until them.

I am in the middle of another long-term book project...top secret...it's a lot of work but hopefully I can pull it off.

Visiting

My studio in Building 101, Studio 1223 is open for private appointments. I can also bring paintings to see how they work in your space. Please let me know what you'd like. Here's the link to my online Shipyard store (not always open) : >> virtual store

Dings?

To my collectors: please don't hesitate to ask me to repair or clean any works you may have. I am happy to do it, usually for no cost. Life happens. Often, the fix may require a little painting or refinishing, and it's better if I do it. I've even been known to fix oil and acrylics by other artists.
Carolyn Crampton, San Francisco
email: crampton@cramptonarts.com. phone: 415 810 4546. All text and graphics ©2022 by C.R. Crampton. All rights reserved.