News
Crampton's paintings are currently on view in the exhibit "Advanced" at the office of Senator Scott Weiner in the State Building in San Francisco.
From January through April, Crampton's work will be on exhibit in the Goodman2 art complex along with Anaheeda and Sofia Carmi.
Come visit the studio. Make an appointment anytime. >>Click here for directions to the studio: Building 101, Studio 1223. GPS: 451 Galvez Avenue, San Francisco.
Since the 2016 presidential campaign, Crampton has been creating political cartoons. See the cartoons on >>Facebook, Twitter, Instagram, or at the >>Laugh About It Website.
Crampton's latest storybook, Ladybird: My Eight Lives may help children have empathy toward their pets. Available at bookstores everywhere.
Carolyn Crampton
San Francisco
crampton@cramptonarts.com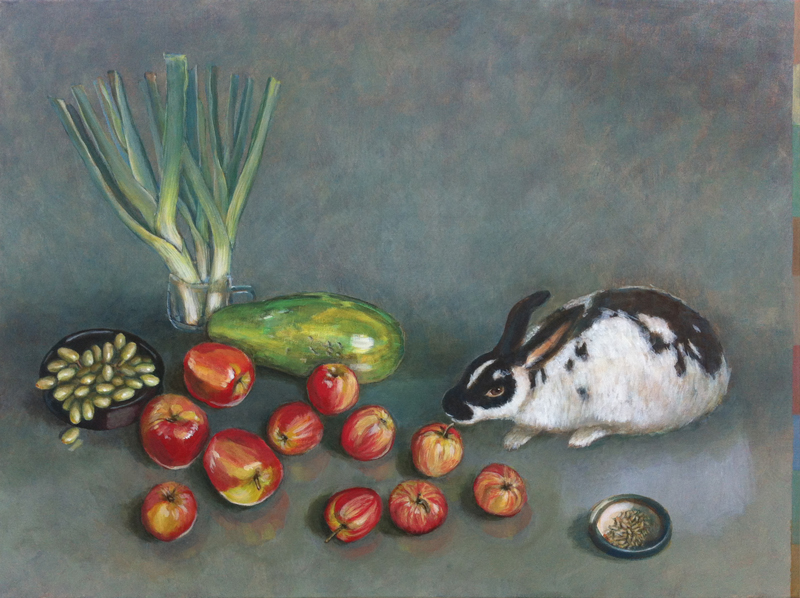 Still life with Papaya and Rabbit, acrylic on canvas, 30"x40"x2"