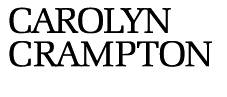 HOME :: FINE ART :: ABOUT :: EXHIBITS :: BOOKS :: CONTACT
| | | |
| --- | --- | --- |
| | Donkey with Friends, oil on canvas, 30"x40"x2" | |
Visiting

My studio in Building 101, Studio 1223 is only open for private appointments, but I can bring paintings to see how they work in your space. Here's the link to my online Shipyard store: >> virtual store

Dings?

To my collectors: please don't hesitate to ask me to repair or clean any works you may have. I am happy to do it, usually for no cost. Don't be embarassed. Life happens. Often, the fix may require a little painting or refinishing, and it's better if I do it. I've even been known to fix oil and acrylics by other artists.
Carolyn Crampton, San Francisco
email: crampton@cramptonarts.com. phone: 415 810 4546. All text and graphics ©2021 by C.R. Crampton. All rights reserved.