WELCOME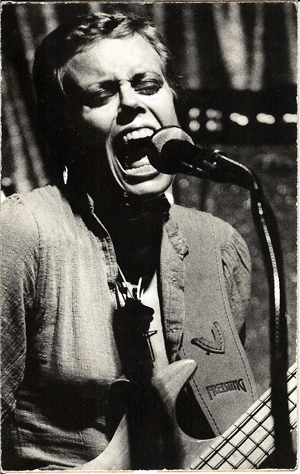 to Colorado New Wave/Punk Rock. A website devoted to the original era of late 70's and early 80's music in the state of Colorado. Under the bands section you will find information on the groups and musicians that created the music. We plan to put audio and video links on each band page. We've got tons of great interviews that you will enjoy with the makers and shakers of the scene.
The mission of Colorado New Wave/Punk Rock is to present an online magazine that documents and archives an overlooked era, style, and culture of rock music in the Rocky Mountain state. Regretfully very little of the music was released on vinyl at the time of it's creation. The press of Colorado and the nation virtually ignored and continue to ignore one of the most vital of all "underground" music scenes. Colorado punk rock in that era had a style and sound all it's own. Though it has been only 35+ years since this music was created it has been almost forgotten in the cities and towns of Colorado in which it was created.
We focus on the scene as it existed then and the talented artists such as the Jonny 3, Defex, Corvairs, Aviators, Varve, Instants (Angst), Ravers (The Nails), Glueons (with Alan Ginsberg), Profalactics, The Guys, Instants, Healers, Kamikaze Klones, Young Weasels, Wax Trax! Records, Crank Call Love Affair, Local Anesthetic, Transistors, Screwball Records, Capitol Hill, Suicide Commandos, Rocky Mountain Low, and many others. Were you part of the Colorado music scene in those days? Do you have something to contribute to this site? Feel free to contact us!

The Editors
We are in the process of updating nav bars, content and links. We welcome any flyers and memorabilia you have connected to this era. Email Colorado New Wave/Punk Rock. Please stay tuned. The original site conceived, created, and developed by Phil Gammage. All contents of this website ©2023 COLORADO NEW WAVE/PUNK ROCK. All content is the property of the individual author/contributor and may not be used without our permission. Our sincere thanks to everyone and anyone who contributes to the content of this website.