MUSIC
Over the years I have written songs, sang (backing vocals) and played guitar in punk or rock bands. Song-writing is a conceptual art: it's all about paring an idea down to a kernel. Painting can be sort of lonely art but it's really fun to create with other people.
THE INSUFFERABLES (San Francisco alternative rock)
Also on Spotify and many other music services.
THE CRAMP-ONS (Cramps tribute band)
THE VARVE (San Francisco / Colorado all-girl post-punk)
Photos and posters on Facebook
The Varve EP recordings online
THE PROFALACTICS (Colorado all-girl punk rock)
lot of photos and posters on Facebook
Compilation LP featuring a lot of bands including Biafra and a huge booklet and a cd and they pay us royalties!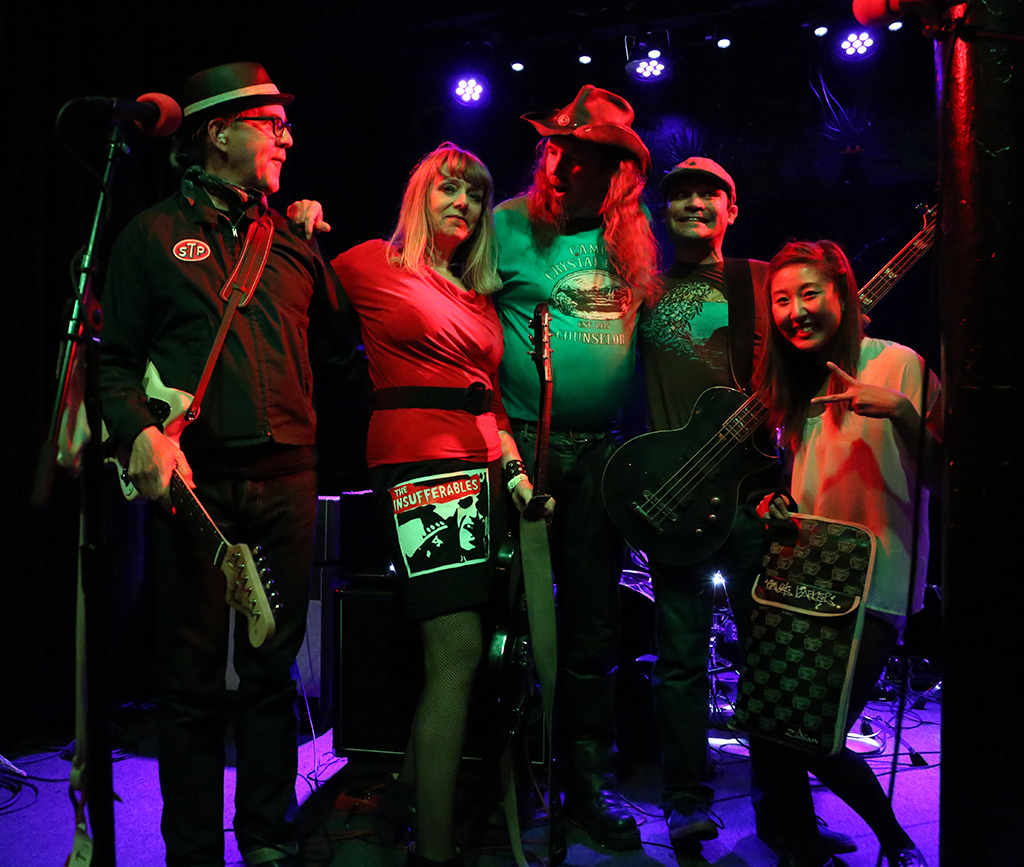 The Insufferables, with original drummer Melissa Kim, after the show at Red Devil Lounge in San Francisco, Dec 2013. Photo by Beppe Sabatini. Visit The Insufferables on Facebook for more photos.